Ricky Thomas Ponting has scored a century in each innings in his hundredth test leading Australia to (cricket) test and series victory over South Africa.What a performance! Well done, Ricky!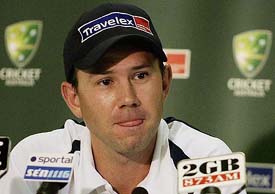 ---
It is no good to try to stop knowledge from going forward. Ignorance is never better than knowledge - Enrico Fermi. 
Nothing is better than reading and gaining more and more knowledge - Stephen William Hawking.