Bread Quotes - II
1. Acorns were good until bread was found. - Francis Bacon
2. To eat bread without hope is still slowly to starve to death. - Pearl S. Buck
3. I, poor creature, worn out with scribbling for my bread and my liberty, low in spirits and weak in health, must leave others to wear the laurels which I have sown, others to eat the bread which I have earned. A common case. - John Adams
4. I'm afraid for all those who'll have the bread snatched from their mouths by these machines. What business has science and capitalism got, bringing all these new inventions into the works, before society has produced a generation educated up to using them! - Henrik Ibsen
5. When you share your last crust of bread with a beggar, you mustn't behave as if you were throwing a bone to a dog. You must give humbly, and thank him for allowing you to have a part in his hunger. - Giovanni Guareschi
6. If the poor overweight jogger only knew how far he had to run to work off the calories in a crust of bread he might find it better in terms of pound per mile to go to a massage parlor. - Christiaan Barnard
7. Compromise used to mean that half a loaf was better than no bread. Among modern statesmen it really seems to mean that half a loaf; is better than a whole loaf. - Gilbert K. Chesterton
8. My mom used to make everything. She had a great garden and composted and made everything from scratch - peanut butter, bread, jelly, everything. I don't know how she did it because all those things take time and love and labour. I only do half the stuff she does - but there's still time. - Julia Roberts
9. Life is not worth living if I cannot have pasta or bread again. - Monica Seles
10. When I first started, they were trying to get me into sitcoms - I think because I had that kind of Wonder Bread look and my hair always went into place. I kept saying, 'I'm not good at sitcoms. I don't know how to do that.' - Brad Pitt
11. Business underlies everything in our national life, including our spiritual life. Witness the fact that in the Lord's Prayer, the first petition is for daily bread. No one can worship God or love his neighbor on an empty stomach. - Woodrow Wilson
12. I can't play anywhere near like I used to, and I was a hot drummer. It doesn't bother me, because frankly, if you get to that point where you can't hold a drumstick properly, there are many other things in life which are far more important, like cutting a loaf of bread or a piece of cheese. - Phil Collins.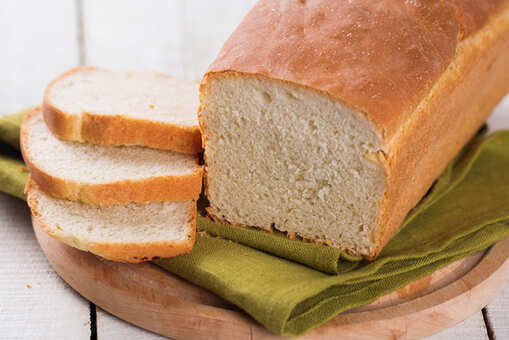 ---
It appears to me that if one wants to make progress in mathematics, one should study the masters and not the pupils. - Niels Henrik Abel.
Nothing is better than reading and gaining more and more knowledge - Stephen William Hawking.