Car Quotes - II
1. I really do encourage other manufacturers to bring electric cars to market. It's a good thing, and they need to bring it to market and keep iterating and improving and make better and better electric cars, and that's what going to result in humanity achieving a sustainable transport future. I wish it was growing faster than it is. - Elon Musk
2. A man who has never gone to school may steal from a freight car; but if he has a university education, he may steal the whole railroad. - Theodore Roosevelt
3. Life is a gamble. You can get hurt, but people die in plane crashes, lose their arms and legs in car accidents; people die every day. Same with fighters: some die, some get hurt, some go on. You just don't let yourself believe it will happen to you. - Muhammad Ali
4. The fact is I don't drive just to get from A to B. I enjoy feeling the car's reactions, becoming part of it. - Enzo Ferrari
5. I know I'm not supposed to like muscle cars, but I like muscle cars. - Joe Biden
6. We need to steer clear of this poverty of ambition, where people want to drive fancy cars and wear nice clothes and live in nice apartments but don't want to work hard to accomplish these things. Everyone should try to realize their full potential. - Barack Obama
7. We're in a giant car heading towards a brick wall and everyone's arguing over where they're going to sit. - David Suzuki
8. A man's car is like an extension of their ego and their manhood. - Shakira
9. I don't have a nanny. I have a chef, and I have my assistant, and that's it. I do it myself. You know, those hours with your child are really important ones, even if it's just the two of you, being quiet in the car together. - Melania Trump
10. There's a lot of stress... but once you get in the car, all that goes out the window. - Dan Brown
11. Being sad and being depressed are two different things. Also, people going through depression don't look so, while someone sad will look sad. The most common reaction is, 'How can you be depressed? You have everything going for you. You are the supposed number one heroine and have a plush home, car, movies... What else do you want?' - Deepika Padukone
12. One of the things that's interesting to me is I find things like caffeine and stunts actually relax me. When they're putting a bit of gel on my arm and lighting me on fire, or when I'm about to go into a high-speed car chase or rev a motorcycle up pretty fast, I find everything else around me slows down. - Nicolas Cage.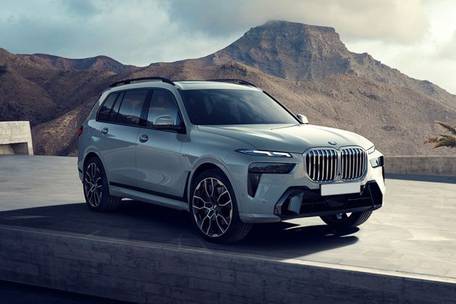 ---
It appears to me that if one wants to make progress in mathematics, one should study the masters and not the pupils. - Niels Henrik Abel.
Nothing is better than reading and gaining more and more knowledge - Stephen William Hawking.