Malaysia Airlines
Summary
Malaysia Airlines is the flag carrier of Malaysia, headquartered at Sultan Abdul Aziz Shah Airport in Subang, Selangor in Greater Kuala Lumpur. In the year 1987, the airline began its operations and the name was changed from Malaysian Airline System to Malaysia Airlines. In the year 1997, Malaysia Airlines flew the world's longest non-stop, non-commercial flight from Seattle to Kuala Lumpur. Malaysia Airlines embodies the incredible diversity of Malaysia, capturing its rich traditions, cultures, cuisines and warm hospitality on board, while opening up more of Malaysia's destinations than any other airline.
Details
Malaysia Airlines Berhad (MAB; Malay: Penerbangan Malaysia Berhad), formerly known as Malaysian Airline System (MAS; Sistem Penerbangan Malaysia), and branded as Malaysia Airlines, is the flag carrier of Malaysia and a member of the Oneworld airline alliance. (The MAS initials are still being kept by subsidiaries MASkargo and MASwings.) The company headquarters are at Kuala Lumpur International Airport. In August 2014, the Malaysian government's sovereign wealth fund Khazanah Nasional—which then owned 69.37% of the airline—announced its intention to purchase the remaining ownership from minority shareholders and delist the airline from Malaysia's stock exchange, thereby renationalising the airline. It operates primarily from Kuala Lumpur International Airport and from secondary hubs in Kota Kinabalu and Kuching to destinations throughout Asia, Oceania, and Europe.
Malaysia Airlines owns two subsidiary airlines: Firefly and MASwings. Firefly operates scheduled flights from its two home bases Penang International Airport and Subang International Airport. The airline focuses on tertiary cities. MASwings focuses on inter-Borneo flights. Malaysia Airlines has a freighter fleet operated by sister company MASkargo, which manages freighter flights and aircraft cargo-hold capacity for all Malaysia Airlines' passenger flights.
Malaysia Airlines traces its history to Malayan Airways Limited, which was founded in Singapore in the 1930s and flew its first commercial flight in 1947. It was then renamed as Malaysian Airways after the formation of the independent country, Malaysia, in 1963. In 1966, after the separation of Singapore, the airline was renamed Malaysia–Singapore Airlines (MSA), before its assets were divided in 1972 to permanently form two separate and distinct national airlines—Malaysian Airline System (MAS, since renamed as Malaysia Airlines) and Singapore Airlines (SIA).
Despite numerous awards from the aviation industry in the 2000s and early 2010s, the airline struggled to cut costs to cope with the rise of low-cost carriers (LCCs) in the region since the early 2000s. In 2013, the airline initiated a turnaround plan after large losses beginning in 2011 and cut routes to unprofitable long-haul destinations, such as Los Angeles, Buenos Aires and South Africa. That same year, Malaysia Airlines also began an internal restructuring and intended to sell units such as engineering and pilot training. From 2014 to 2015, the airline declared bankruptcy and was renationalised by the government under a new entity, which involved transferring all operations, including assets and liabilities as well as downsizing the airline.
Corporate affairs:
Head office
Malaysia Airlines has its headquarters and registered office on the first floor of Administration Building, South Support Zone at Kuala Lumpur International Airport (KLIA), Sepang, in the Klang Valley region.
Previously the airline headquarters were on the third floor of the MAS Administrative Complex at Subang Airport, in Subang. Prior to the construction of the Kuala Lumpur MAS headquarters, the airline rented space in the UMBC headquarters. The airline had a permanent corporate headquarters in the Bangunan MAS, a 34-story building it owned along Jalan Sultan Ismail. In 2005 The Star said that the building was "reported to be worth between RM300mil and RM350mil."
In 2006, the airline moved its head office from the Kuala Lumpur building to the former headquarters in Subang. Channel News Asia stated that the airline had been "forced" to sell the former headquarters.
In 2010, Permodalan Nasional Berhad purchased Bangunan MAS from the airline. The new owners planned to remodel the building, by installing a five-star hotel apartment block and upgrade the offices to Grade A++.
Subsidiaries
The airline has diversified into related industries and sectors, including aircraft ground handling, aircraft leasing, aviation engineering, air catering, and tour operator operations. It has also restructured itself by spinning-off operational units as fully owned subsidiaries to maintain its core business as a passenger airline. In 2013, Malaysia Airlines has 28 subsidiaries, with 25 of them fully owned by Malaysia Airlines.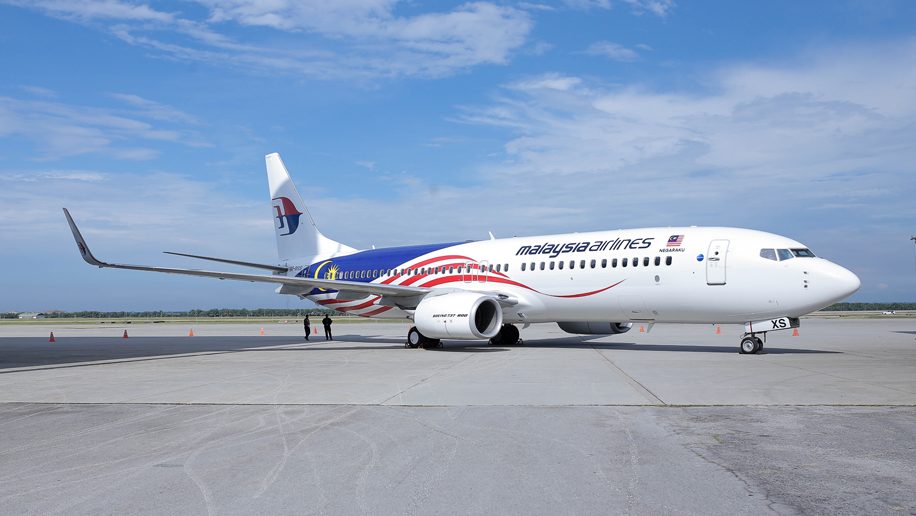 ---
It appears to me that if one wants to make progress in mathematics, one should study the masters and not the pupils. - Niels Henrik Abel.
Nothing is better than reading and gaining more and more knowledge - Stephen William Hawking.