Car Quotes - V
1. I would wear the blue overalls of the fieldworker and often wore round, rimless glasses known as Mazzawati teaglasses. I had a car, and I wore a chauffeur's cap with my overalls. The pose of chauffeur was convenient because I could travel under the pretext of driving my master's car. - Nelson Mandela
2. I miss Saturday morning, rolling out of bed, not shaving, getting into my car with my girls, driving to the supermarket, squeezing the fruit, getting my car washed, taking walks. - Barack Obama
3. I have yet to meet anyone quite so stubborn as myself and animated by this overpowering passion that leaves me no time for thought or anything else. I have, in fact, no interest in life outside racing cars. - Enzo Ferrari
4. Yeah, well I think anyone who likes fast cars will love the Tesla. And it has fantastic handling by the way. I mean this car will crush a Porsche on the track, just crush it. So if you like fast cars, you'll love this car. And then oh, by the way, it happens to be electric and it's twice the efficiency of a Prius. - Elon Musk
5. My daughter Lila loves the smell of gasoline - she always says, 'Mummy, keep the door open,' when I'm filling up the car. I've heard it is one of the most preferred scents in the world - maybe that's something to study for my next fragrance! - Kate Moss
6. The X is an amazing car, but we kind of got carried away with the art and technology. Obviously, you want great art. You want great technology. But we did get a little distracted from our mission, which was to advance the cause of electric vehicles. And it probably delayed us a little bit with the Model 3 as well. - Elon Musk
7. Stationary storage will be as big as the car business long term. The growth rate will probably be several times what it is for the car business. - Elon Musk
8. The whole of the 20th century has always put the car at the center. So by putting the pedestrian first, you create these livable places, I think, with more attraction and interest and character. - Prince Charles
9. Nobody wants to buy a $60,000 electric Civic. But people will pay $90,000 for an electric sports car. - Elon Musk
10. Indian car buyers have not really been exposed to customer care in a competitive environment. - Ratan Tata
11. Flying cars are not a very efficient way to move things from one point to another. - Bill Gates
12. I hate to take compromises with a racing car. The more standard a car is, the more compromises you have to take. - Michael Schumacher.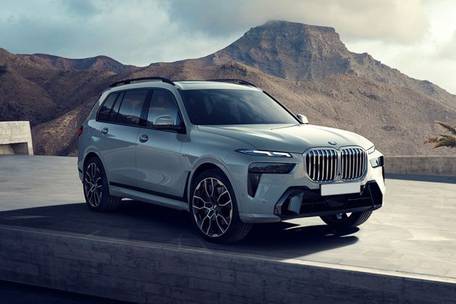 ---
It appears to me that if one wants to make progress in mathematics, one should study the masters and not the pupils. - Niels Henrik Abel.
Nothing is better than reading and gaining more and more knowledge - Stephen William Hawking.